I can't believe we are at the last week of Advent already. This month has flown by! I'm really getting excited for Christmas this year...the kids are loving all the fun activities we've been doing. I can't wait to see their faces on Christmas morning! :)
Daily Verses for Reflection:
S: Luke 3:21-22
M: Luke 2: 25-32
T: Matthew 2:1-2
W: Matthew 2:9-10
R: Matthew 2:11 (Merry Christmas!)
See a living nativity.
Have a fun breakfast...how cute is that? I might just try for the donuts! :)
Act out the Nativity story.


Make birthday card/cake for Baby Jesus.


Candy cane craft and tell story of candy cane.
Below I have posted some affiliate links, which means that I may make a small commission (at no extra cost to you) if you make a purchase after clicking on those links. Please see the disclosure page for more info!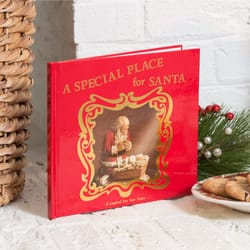 A Special Place for Santa
- a great way to tie Santa into Christmas without having him take over!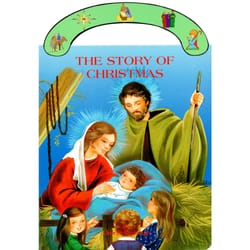 The Story of Christmas
- I love board books, and we own several from this author. Great to take to church to help entertain the little ones :)
We are going to be spending this week a little more in prayer and probably not watch any movies. I hope you all have had a peaceful Advent!
Have a blessed Christmas!